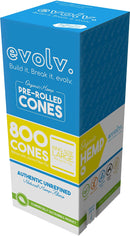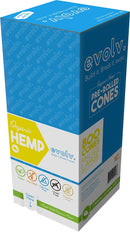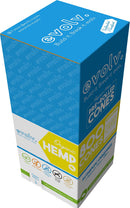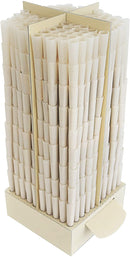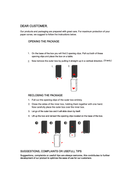 Description
***A portion of each purchase will be donated directly to the Environmental Defense Fund (environmentaldefence.ca)***
Made with Organic Hemp | Vegan Friendly Product | Non-GMO | Total Chlorine Free | Chalk Free | Pesticide Free | Naturally unbleached & unrefined | No additives | Patented watermark for more even burn | Acacia gumline
Artisan crafted pre-rolled cones. Made and hand rolled in Indonesia. EVOLV Organic papers contain a hybrid blend of non-chlorinated fibers and are finished with a organic hemp gumline to match the burn rate of the rolling paper.

Each paper is watermarked with a proprietary watermark which helps prevent runs and maintains the smoothest burn.

EVOLV Organic papers contain no chalk, dyes, chlorine, or burn additives, and are a vegan friendly product.

Size: 109mm w/ 26mm TIP

This package is an environmentally sustainable product containing 800 EVOLV Organic King Size cones.
 Website: www.evolv.supply
Payment & Security
Your payment information is processed securely. We do not store credit card details nor have access to your credit card information.