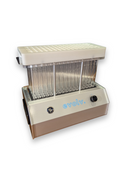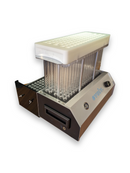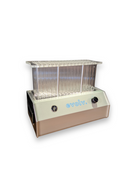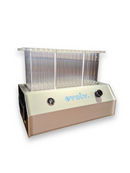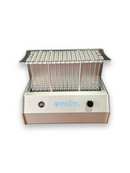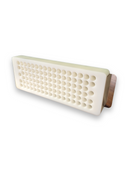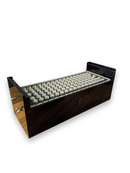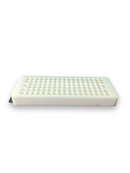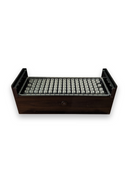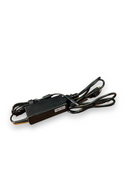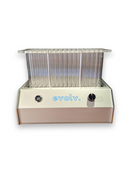 Description
***INTRODUCTORY PRICING @ $̶2̶4̶9̶9̶.9̶8̶  $̶2̶5̶9̶9̶.̶9̶8̶ $2699.98  for a limited time only. Regular price is $5499.98
EVOLV Cone Filler / Pre-Rolled Cone Filling Machine!
The EVOLV TimberCraft Cone Filler is a high quality cone filling machine that fills 100 cones in minutes using sound waves to tap the cones and vibrate the material.
This beastly beauty of a pre roll filling machine was made specifically for people that require volume production. The TimberCraft is of course fully backed by EVOLV!
The EVOLV is the ultimate cone filling machine:
Fills 100 cones in as little as 2 Minutes
3 Speeds, from low to high density fills
Uses Sound Waves to Tap the Cones and Vibrate the Material into place
18 month warranty (18 months after purchase) - INDUSTRY LEADING!
Replacement and additional parts available
Available in 2 sizes: Standard (13mm opening) or Slender (10mm opening)
Parts Included:
Vibration unit
Standard mix tray (Standard or Slender Size)
Cone loader
Collection box
Collection box plate
Power cable
2 Kit Sizes Available:
Standard Kit (hole opening diameter = 13mm): Compatible with EVOLV 1-1/4, M98/ 98 Special and King Size. (You can use cones with a crown of up to 12.5mm)
Slender Kit
(hole opening diameter = 10mm): Compatible with EVOLV Dog Walker/ Single Size (60/26, 70/30), Reefer Size and Queen/ Lean Size. (You can use cones with a crown of up to 9.2mm)
***Custom sizing and tooling available upon request with bulk orders.