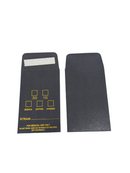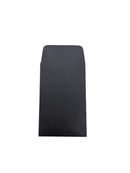 Description
These shatter envelopes are used for concentrates such as wax or dabs.
One of the most popular forms of individual hash concentrate medicine dosage packaging among dispensaries, plus add the convenience of having pre-printed product info fields on the back to make labeling a breeze.
This shatter packaging is ideal to keep your concentrates safe and fresh.
Size: 2.25" inches x 3.5" inches
Color: Black
Cost effective
Usage: Concentrate packaging
Payment & Security
Your payment information is processed securely. We do not store credit card details nor have access to your credit card information.