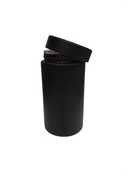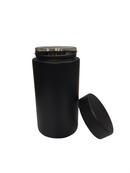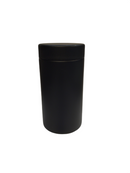 Description
Give your product a high-end feel with our BEAUTIFUL 10-ounce matte black child resistant glass jars. Made of 3mm thick glass, these jars are sturdy and durable. The screw-on lid includes a poly liner, which helps seal in oxygen and moisture to protect your product from environmental damage. The lid fits flush with the jar, allowing for smooth label application.
HEALTH CANADA COMPLIANT - FDA & CR Certificates available upon request
36 units per case (also sold individually)
Dimensions: 120mm tall x 65mm diameter

Glass Thickness: 3mm
Fits up to 14 grams flower capacity
Volume: 10 fluid oz
Matte black jar w/ black screw top lid
Payment & Security
Your payment information is processed securely. We do not store credit card details nor have access to your credit card information.